***Weather Permitting***
September 20th & 21st – Weekend Schedule
Saturday – Practice 10am-3pm – Off Road & Dirt Oval

Sunday –  *Race 5 – 2014 Dirt Oval Summer Series – Cancelled
*Due to racer respect, there is no practicing on the other track while racing.
2014 SUMMER CROSS OVER POINTS SERIES AWARDS CEREMONY IMAGES
---
2014 Dirt Oval Summer Series
The Dirt Oval track will be counting the three (3) Cross Over Series races, and will host two, (2) additional races to complete a Dirt Oval Summer Series. This event will be for the Oval classes that are not designed to compete on the Off Road track.  We will be holding an Awards Ceremony a few weeks after the last Dirt Oval race (awards customization) at Tommy Dionese's home along with trophies, prizes, and food. More details coming soon.
2014 Summer Dirt Oval Series Point Tabulation
---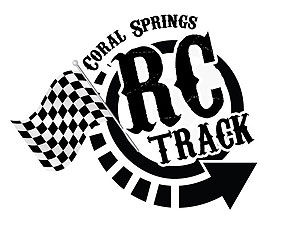 Welcome to the Coral Springs R.C. Track. We hope you come on out and enjoy our facility. Bring your kids and have a great time. Practice will be open every weekend pending scheduled race days, events and weather conditions. Gates are open from 10am until 3pm pending weather and track condition. Get current track status updates by checking out our tweets on the right sidebar, or follow us on Twitter @CSRCTrack. Off-Road club races will be held every other Sunday, gates will be opened at 8am and racing will start at 10am. Club races will be a combination of two qualifiers and an "A Main" event. Each qualifier as well as the main will last for a total of five minutes. You must be a member and carry a R.O.A.R. membership card to participate. You can obtain a membership by filling out a R.O.A.R Membership Application. R.O.A.R. membership includes: $1,000,000 Liability Insurance protection, $10,000 Accident Medical Insurance, Membership card for R.O.A.R. events and a Complete R.O.A.R. Rulebook. The Coral Springs RC Track is a R.O.A.R. Sanctioned track which includes: ROAR Affiliation Certificate and club number for the current calendar year, $1,000,000 Liability Insurance coverage for R.O.A.R. members ($2,000,000 aggregate), and Site Insurance for the city of Coral Springs, FL.
Information & Scheduling Please "click" on the Calender tab on the top menu to view all scheduling information, look over at our "Latest Tweets" section to the right or for up-to-the-minute information "follow us" on twitter @CSRCTrack.